April 14, 2017
Tevora to Sponsor CISO Executive Summit and Exclusive Networking Dinner
Tevora is pleased to announce its sponsorship of the Evanta CISO Executive Summit on June 6 at LA Hotel Downtown in Los Angeles. The Southern California CISO Executive Summit is a globally recognized leadership and networking conference designed by CISOs, for CISOs. The Governing Body of CISOs who create the agenda for this conference understand that there is "strength in numbers," and the challenges and opportunities faced by one organization are echoed across many.
Through collaboration with peers, this conference enables attendees to take advantage of the power of exponential thought. At this conference, best practices are shared and leadership skills that enhance an organization's ability to impact the local and global business climate can be more thoroughly developed. Attendance is by invitation only and is attended by IT security executives from the largest organizations in the area.
Invited guests of Tevora will continue networking while enjoying a private dinner in Drago Centro Restaurant's exclusive Vault Room. Guests will enjoy fine wine and an innovative twist on authentic Italian cuisine at celebrated Chef Celestino Drago's chic restaurant.
These events are sponsored by:
Tevora is an enterprise consulting firm specializing in information assurance, governance and compliance services and solutions. We work with some of the world's leading companies, institutions and governments to ensure the safety of their information and their compliance with applicable regulations. With a distinctive combination of proven products and services, Tevora aids enterprises in protecting their most important assets from external and internal threats. To learn more please visit: tevorastage.wpengine.com.

As a global leader in IT security, Trend Micro develops innovative security solutions that make the world safe for businesses and consumers to exchange digital information. With over 25 years of security expertise, we're recognized as the market leader in server security, cloud security, and small business content security.
Trend Micro security fits the needs of our customers and partners. Our solutions protect end users on any device, optimize security for the modern data center, and secure networks against breaches from targeted attacks. We deliver top-ranked client-server, network, and cloud-based protection that stops new threats faster, detects breaches better, and protects data in physical, virtual, and cloud environments. To learn more please visit: www.trendmicro.com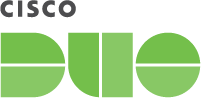 Duo Security is a cloud-based Trusted Access provider protecting thousands of the world's largest and fastest-growing companies and organizations, including Dresser-Rand Group, Etsy, Facebook, K-Swiss, Paramount Pictures, Random House, SuddenLink, Toyota, Twitter, Yelp, Zillow and more. Duo Security's innovative and easy-to-use technology can be quickly deployed to protect users, data and applications from breaches, credential theft and account takeover. The Ann Arbor, Michigan-based company also has offices in San Mateo, California; Austin, Texas and London. Duo Security is backed by Benchmark, Google Ventures, Radar Partners, Redpoint Ventures and True Ventures. To learn more please visit: www.duo.com
EnSilo offers a real-time targeted attack exfiltration prevention platform. enSilo has developed a platform which accurately distinguishes legitimate connections from malicious ones from the moment a connection is established. Our solution provides virtual patching against advanced targeted threats, enabling employees to keep working as usual while a device compromise is resolved. The company was founded by security veterans from leading companies including CEO Roy Katmor, CTO Udi Yavo, VP Research Tomer Bitton and VP Engineering Ido Kelson. enSilo is financially-backed by Lightspeed and Carmel Ventures. To learn more please visit: https://www.ensilo.com.